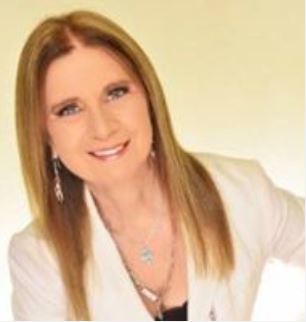 Nancy Eskijian is Senior Pastor of Bread of Life Foursquare Gospel Church where she has served for over 27 years. Along with being a pastor at an inner city church, Nancy worked for several years as a lawyer in the position of Vice President and Senior Counsel for a major Southern California corporation and ministered in other contexts, including being co-pastor of Church in the Park.
Nancy is author of four books, including Deliverance and Inner Healing and Restoration in a Nutshell, resource on the ministry of inner healing and deliverance for ministers and lay persons to enable believers to reclaim their intended identity, inheritance and purpose in Christ; A Revelation of the Cross—a meditation and study of the cross of Jesus Christ and the vast love of God;  Everything You Ever Wanted to Know About Sex and Gender and the Bible, What's Hot and What's Not, According to Scripture; and Restoration NOW!  which was an earlier prototype of her most current book on deliverance and inner healing. She was also the editor of Orphans of the Genocide, by Bared Maronian and Maggie Mangassarian-Goshin, as well as a contributor to At the Crossroads of Der Zor by Hilmar Kaiser, both books on the Armenian Genocide.
Pastor Eskijian is an ordained minister of the International Church of the Foursquare Gospel. Her heart has been to bring people to salvation, and the wholeness promised by the Word of God, to heal the broken hearted and set the captives free. Her other abiding theme is to bring people into their divine destiny through a holy and obedient walk with the Lord for His plans and purposes.
Become a Part of
Bread of Life Foursquare Gospel Church!